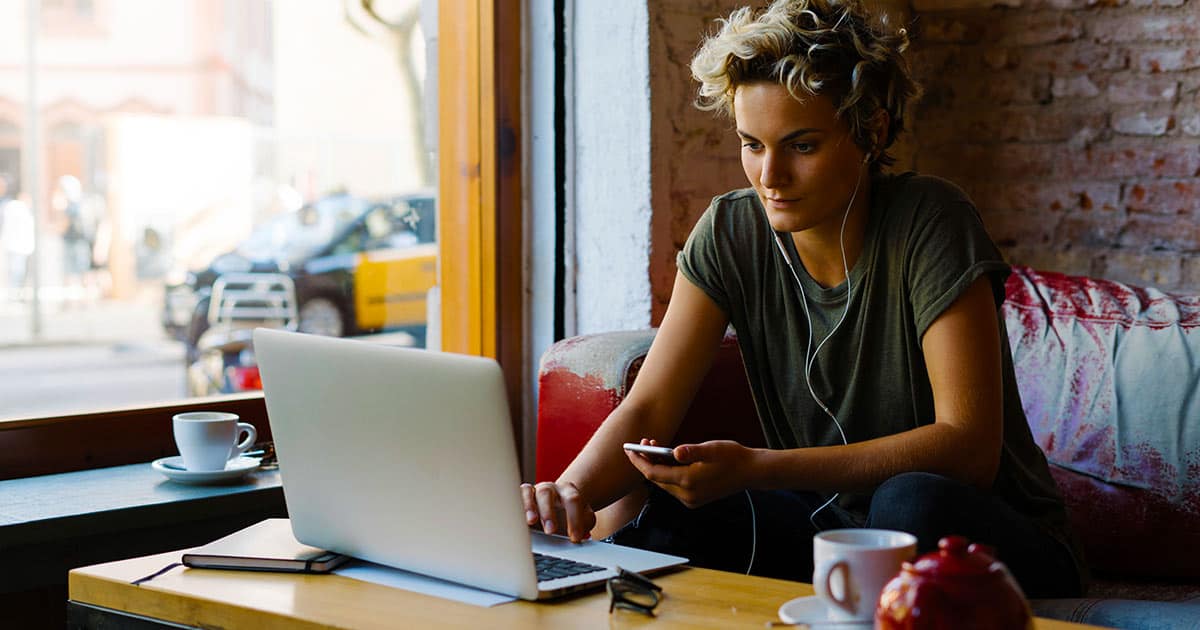 If you are starting your own business or already have an established one, you are going to need a website. Being present in the Web and be seen by Search engines (and on the Google Maps) today is one of the most important thing you require to be successful.
Below are the main reasons we collected about why a business in any industry, regardless of its size, needs a professionally created website.
Potential customers will quickly find you
What the majority of your potential customers odo if they need to find a specific product or service? In today's world, most of them search online. This is especially true in the case of local business, but it does not stop there. The presence of a business on the Web will ensure its "visibility" for the buyer.
It's worth taking care of SEO optimization so that your site doesn't get lost in search engine results, as well as  of its presence in such popular services as Google Maps, and also take into account a few nuances that are familiar to professionals and the availability of information about your business for customers will be ensured.
Customers judge the company by a website
The modern competition is dense. When deciding on working with a particular company and on making a purchase, customers consider many factors. Among them, the important criteria is the company website. If there is no site at all, this can negatively affect the trust of the potential clients and scare them away, speaking about the unreliability of the business. A site badly done can do even worse.
Today, a company that does not have a website will look in the eyes of customers not modern at best, but not trustworthy at worst.
If there is a website, then it is worth considering that its design nd its professional level are taken into account by those who visit the page. With your site, you make the first impression and if it is bad, then there may not be a second chance. Users make a decision within seconds and may leave your page forever if they find it unprofessional or suspicious.
You provide quick feedback
Individual buyers or B2B companies, they all want to get quick answers to basic questions about your company and its products. No one will wait for long, and spend time searching for information. If the potential customer does not receive quick answers, you lose them.
When customers visit your site, they want to know the important characteristics of your product, get first impressions of your company and find out your contact details, or even make an order right away. If all this can be provided, you have a professionally done website.
All companies benefit from having a website, including industry and B2B
Companies working in the field of manufacturing or B2B sometimes explain their lack of a website by the fact that in their sphere there is no need to sell anything on the Web.
However, such reasoning is not entirely true. Even if you do not conduct online trading, your sales can increase significantly thanks to the online presence. After all, the decision to buy is often based on the information that your counterparty receives through your site. Manufacturing companies should consider that buyers do extensive online searches before selecting a single supplier. And B2B customers are also actively using this channel to search for business partners.
Social Media alone is not enough
Even if you have a page on Facebook or other social media, this does not mean that a website can be neglected. Social Media alone is not enough for a modern company.
Most companies already have a social media page, so that way you won't be able to stand out. In addition, the algorithms of such networks, especially Facebook, are constantly changing, and in recent years this has not been beneficial for companies, making it difficult for them to communicate with users. Also, the popularity of Social Media is steadily declining and in the future it is worth counting on other marketing channels, the main of which will be a website.
The opportunity to get a significant advantage
Do you own a small business and don't know how to win the competition with larger players in your field? A website can be a major advantage.
Many examples prove that if your site is well thought out and has all the necessary features, and it is also in the Top-10 of the search results, then you have a competitive advantage. It doesn't matter how many large manufacturers offer similar products or services in your area, you can highlight your brand in the eyes of customers and become a market leader.
Let`s Get Started!
We view our every project as something unique & tailor-made to meet all customer's needs. We care about what we produce, no matter what it is – a website, a logo design, lenticular artwork or a complete branding package.
Check out our portfolio to find out more, or contact us directly via email, WhatsApp or a direct phone call!