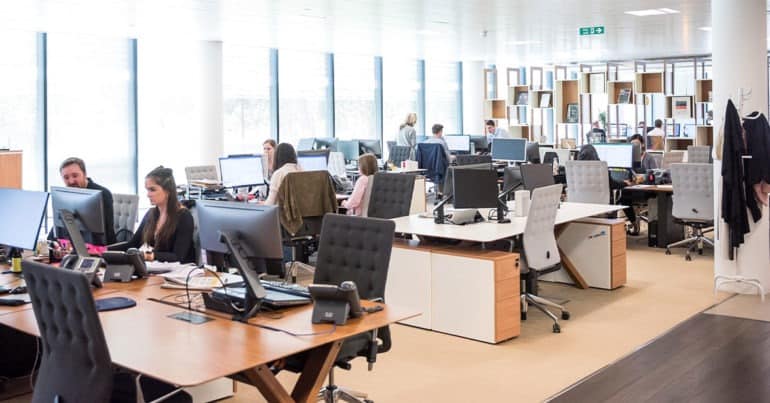 UAE shifts their working week from January 1, 2022.
Government departments of UAE are to adopt a new four and a half-day working week, with the workforce working Monday to Thursday, with a half-day on Friday. Saturday and Sunday are to be the new weekend for government workers.
UAE school week to change in line with the new weekend: the schools are to move to the same working week on the first day of term, the hours are expected to be announced soon.
Public sector workers at the ministerial level adopt a four and a half-day working week, with employees working Monday to Thursday. A half-day is to be on Fridays. Saturday and Sunday are the new weekends for government workers.
The Dubai and Abu Dhabi governments said their employees would adopt the same hours.
"The move is expected to boost not only trading opportunities but also add to the flexible, secure, and enjoyable lifestyle the Emirates offers its citizens and residents," – UAE Government.
No specific instructions or guidance was made relating to the private sector, but companies do not require the government's permission to set their working week. Public holidays that were set out recently for 2022 will not change, officials said.
The new system means federal and many local government workers work from 7:30 am to 3:30 pm on Monday to Thursday and from 7:30 am to 12:00 pm on Friday. There is the possibility of flexible working and work-from-home options on Fridays, officials said.
Friday sermons and prayers are to be held at 1:15 pm throughout the year.
The country's working week last changed in 2006, when it was moved from Thursday-Friday to the current Friday-Saturday pattern. The move brought the Emirates in line with global markets at a time when the economy was growing rapidly.
The private sector, and public and private schools, shifted their working pattern on the same day in September 2006.
Between 1971 and 1999, the country had an official six-day working week, with just Friday as a government-mandated day off.
Thursday was added to create a two-day weekend in 1999.
Source: https://comingsoon.ae/articles/united-arab-emirates-government-announces-four-and-a-half-day-working-week
Let`s Get Started!
We view our every project as something unique & tailor-made to meet all customers needs. We care about what we create, no matter what it is – a website, a logo design, lenticular artwork or a complete branding package.
Check out our portfolio to find out more, or contact us directly via email, WhatsApp or a direct phone call!