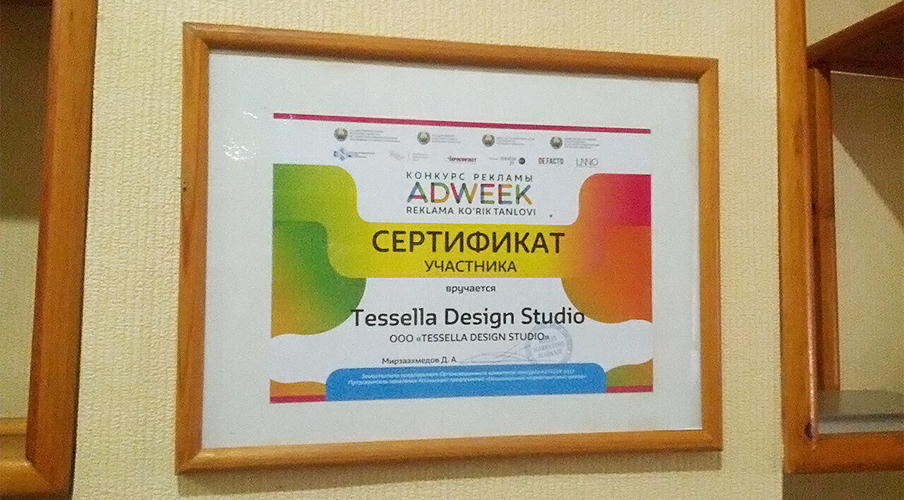 2018 started for us with participation in ADWEEK 2017.
It was not just a week of marketing and advertising, but also an exhibition, an advertising contest (in which we attended) and a marketing conference.
The first time ADWEEK Marketing and Advertising week was organized in Uzbekistan in 2016 and immediately became a landmark event for both industry-related professionals and young enthusiasts. This year Tessella Studio took part in the contest in the nomination "WEB".
We thank Adweek.uz for the opportunity, and we will gladly try again next year!
Let`s Get Started!
We view our every project as something unique & tailor-made to meet all customer's needs. We care about what we produce, no matter what it is – a website, a logo design, lenticular artwork or a complete branding package.
Check out our portfolio to find out more, or contact us directly via email, WhatsApp or a direct phone call!