Tessella Studio created an online store for Chocopaz – a Dubai-based Chocolatier that produce a variety of organic chocolate products.
"Chocopaz is a brand new refined artisan chocolate created by original recipes using selected cocoa beans harvested on greatest plantations of Peru. Creating Chocopaz Organic Vegan Chocolate we sought to create the best organic product from carefully selected ingredients. Connoisseurs of real organic chocolate appreciate the amazing healthy properties of this delicacy – enjoying the rich taste of true chocolate and being filled with internal energy, you are sure that all the ingredients are good for your health".
From About Chocopaz page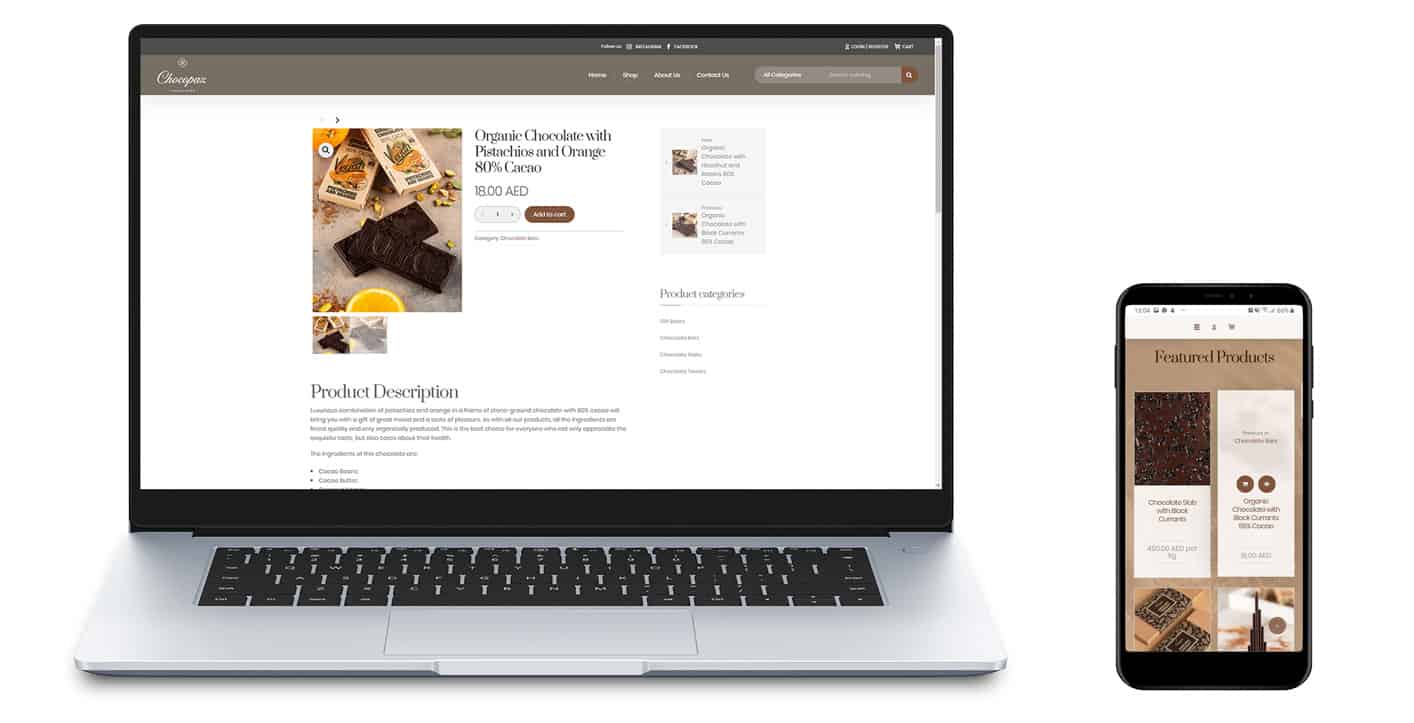 Visual appearance of this online store is a reflection of its products aesthetics – stylish yet simple, exquisitely refined, with a little magic in it.
For the functional part, we used WordPress CMS as a core, with WooCommerce online shopping extension and a number of improvements and additional features.
Let`s Get Started!
We view our every project as something unique & tailor-made to meet all customer's needs. We care about what we produce, no matter what it is – a website, a logo design, lenticular artwork or a complete branding package.
Download our brochure to find out more, or contact us directly via email, WhatsApp or a direct phone call!